We're thrilled to share a remarkable chapter in our journey at Go4Growth Consulting, one that's seasoned with flavours of success, growth, and a dash of star power. We've been privileged to be part of ChukDe Spices' remarkable transformation w.r.t marketing, and the icing on the cake? Welcoming the sensational Karishma Kapoor as their brand ambassador.
ChukDe Spices is a well-known name in the world of spices and seasonings, offering a diverse range of high-quality products that add a burst of flavor to culinary creations. Based in India, ChukDe has gained a reputation for its commitment to delivering authentic, aromatic, and premium spices that elevate the taste of dishes.
What sets ChukDe Spices apart is their dedication to maintaining the utmost quality standards. They carefully source the finest ingredients and employ stringent quality control measures to ensure that their spices retain their freshness, flavor, and nutritional value. This commitment to quality has made ChukDe a trusted choice for both home cooks and professional chefs.
Nine Months of Flourishing Partnership:
It all started nine months ago when ChukDe Spices, a brand known for its authentic taste and quality, embarked on a journey with Go4Growth Consulting. Together, we envisioned and executed a transformation that set them on a path to conquer new horizons.
Revolutionizing Marketing Strategy
The cornerstone of our collaboration was to revamp their marketing strategy. We understood the essence of their brand and reimagined it for the digital age. We dived deep into their systems, processes, team development, content creation and many more aspects to ensure that ChukDe's voice resonated in the right spaces.
Setting Up the Marketing Department
A robust marketing department is the backbone of any brand's outreach. We worked closely with their leadership to structure and establish a marketing team aligned with the brand's vision and goals. First, the digital team, then office coordinators and later, with the induction of the BTL team, we have covered various functions which can run simultaneously.
Digitizing for Success
Next was to get the right digital agency on board, ensuring ChukDe's presence in the ever-expanding online landscape. From social media campaigns that stirred taste buds to a user-friendly website, we set the stage for their online success. We started tracking every element of their online presence, ensuring we got a better Return on Investment (ROI) on our ad spends.
Content creation and Communication
A critical part of this strategy was developing good content and creating compelling narratives that resonate with the essence of ChukDe Spices. The video content really got us good traction and has started getting us a good response.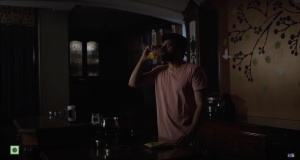 Embarking on Online Sales
The transition to the digital world was incomplete without establishing a robust e-commerce platform. Assisted with better content and good online strategy, it has helped us scale up their monthly online sales and with every passing day, we are doing better.
Launching BTL Marketing
And now, we're ready for the next chapter. ChukDe is about to hit the streets with Below-The-Line (BTL) marketing campaigns that promise to engage and enthral. It's about connecting with their audience at a personal level, sharing the culinary stories that make ChukDe Spices a household name.
Karishma Kapoor: The Perfect Ambassador for ChukDe
Adding to this excitement, ChukDe Spices unveiled the iconic Karishma Kapoor as their brand ambassador. Her timeless charm and the essence of her characters resonate with the brand's legacy of creating timeless flavors. This association is a testament to the brand's commitment to excellence and quality.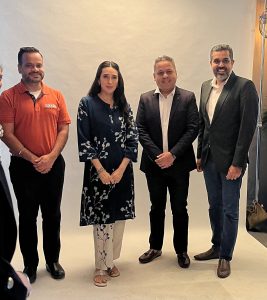 The collaboration has been extensively covered in the news by top media like Financial Express, AFAQS, and many more.
As we celebrate this remarkable journey with ChukDe Spices, we look forward to many more milestones and successes in the future. We're proud to have played a part in their growth story, and we're excited to continue nurturing the potential of this beloved brand.
Here is what ChukDe Leadership has to say about us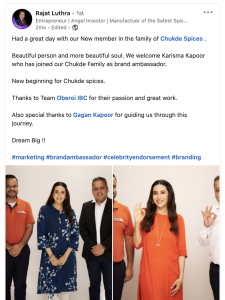 Stay tuned for more updates, stories of success, and the latest news in the world of business transformation right here at Go4Growth Consulting.
#Go4GrowthConsulting #ChukDeSpices #BrandAmbassador #MarketingTransformation #DigitalMarketing #OnlineSales #BTLMarketing #ContentCreation #PR #KarishmaKapoor #SuccessStories