Introduction:
At Go4Growth Consulting, we have always believed in nurturing talent and empowering individuals to reach their full potential. Today, we are overjoyed to celebrate a moment of immense pride and accomplishment as our Founder, Mr. Gagan Kapoor, ascends to the role of National Trainer at BNI India. Gagan's recent feat, where he conducted a transformative "Train the Trainer" program in Chandigarh, is a testament to his exceptional training prowess and a shining moment for our company.
Gagan Kapoor, known for his exceptional training skills and dynamic leadership, founder Go4Growth Consulting and has trained more than 61000 professionals. His commitment to empowering individuals and organizations with knowledge, skills, and motivation has earned him recognition as one of the finest trainers in the industry.
National Trainer at BNI India: A Milestone Achievement
Gagan's recent elevation to the position of National Trainer at BNI India is a testament to his dedication and expertise in the field of training and development. BNI (Business Network International) is a globally renowned organization that thrives on fostering professional relationships and business growth. Gagan's appointment as a National Trainer signifies not only his personal achievement but also the recognition of his ability to inspire and guide others.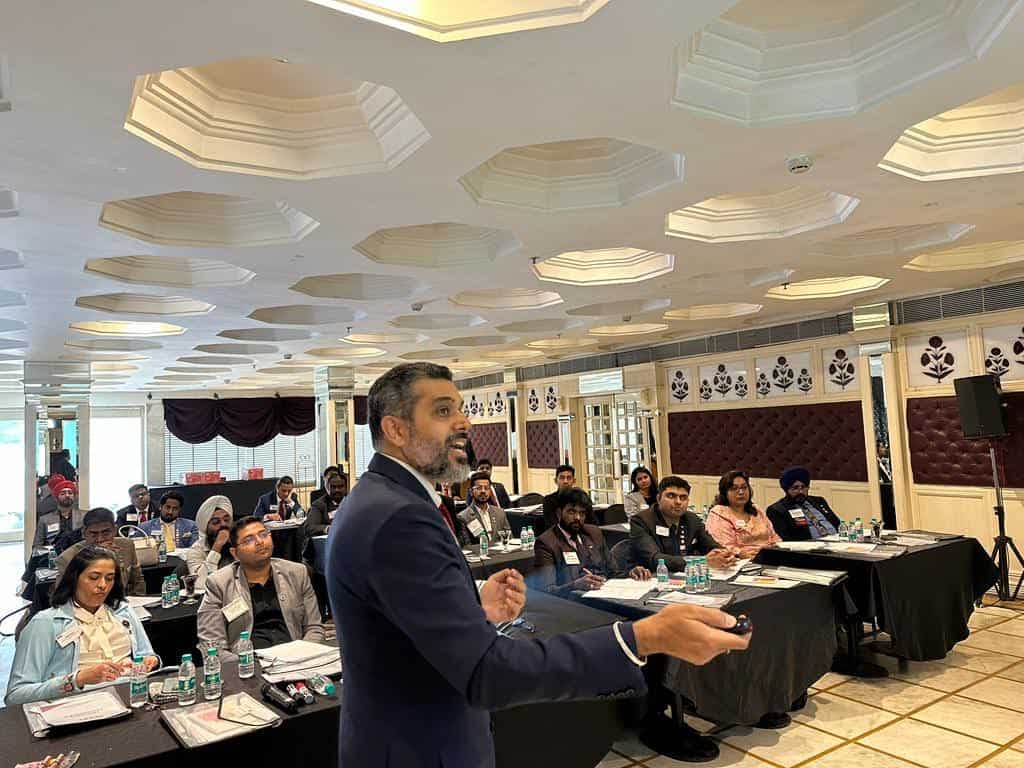 "Train the Trainer" Program in Chandigarh, March 2023: A Transformative Experience
The "Train the Trainer" program conducted by Gagan in Chandigarh along with Master Trainer Mohammad Riaz, was a four-day intensive training initiative aimed at grooming aspiring trainers. More than 90 participants from various regions of BNI India gathered to embark on a journey of growth, learning, and transformation. Gagan's expertise in training methodology, content development, and delivery excellence served as a guiding light for the participants.
Through hands-on workshops, interactive sessions, and personalized coaching, Gagan Kapoor shared his insights, strategies, and best practices to help the participants hone their training skills. The program covered various aspects of effective training, including communication, engagement, audience connection, and content delivery.
A Proud Moment for Go4Growth Consulting
As Gagan Kapoor takes on the role of a National Trainer, it is indeed a moment of immense pride and joy for Go4Growth Consulting. His commitment to excellence, unwavering dedication to the growth of individuals and organizations, and the ability to inspire change align perfectly with our company's core values.
We look forward to witnessing the positive impact that Gagan's training initiatives will continue to have on individuals and businesses across the nation. This achievement not only reflects his personal success but also highlights the commitment of Go4Growth Consulting to fostering talent and facilitating meaningful transformations.