It was a moment of pride for all of us at Go4Growth Consulting when our Director and Marketing Consultant Gagan Kapoor, took center stage at the Sourcing Consultants Association's (BAA) "India Sourcing Conclave." His keynote address, titled "Unleashing Success in Global Markets," proved to be a monumental moment, unravelling the dynamic and ever-evolving world of marketing.
Here is what he said in his Keynote:
Top Marketing Trends for Growth:
Gagan kicked off the session by shedding light on the top marketing trends that have the potential to drive significant growth in today's global markets. As the marketing landscape continues to evolve, staying ahead of the curve is essential, and Gagan shared invaluable insights into what's working right now.
Demand Capturing vs. Demand Creation:
One of the key focal points of his presentation was the vital distinction between demand capturing and demand creation. Gagan delved into strategies that not only cater to existing market demand but also have the power to create demand, thereby revolutionizing the traditional marketing approach.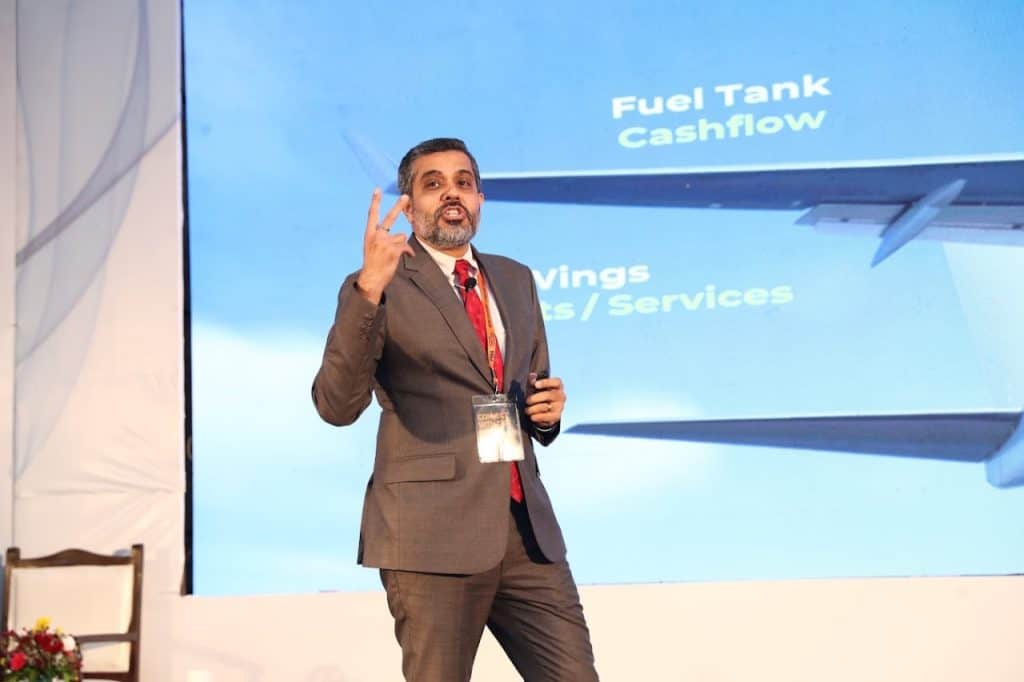 Picking the Right Marketing Channels:
In the digital age, choosing the right marketing channels can make or break a business. Gagan provided guidance on selecting the most effective channels for your unique business, ensuring that your marketing efforts reach the right audience and deliver optimum results.
From Funnel to Flywheel:
The traditional sales and marketing funnel has been evolving into a more dynamic approach—the flywheel. Gagan emphasized the importance of understanding this transition and utilizing it to streamline the customer experience and drive business success.
Use of AI:
Artificial intelligence (AI) has become a game-changer in the marketing landscape. Gagan discussed how the strategic implementation of AI can enhance marketing campaigns, improve customer engagement, and ultimately boost sales.
Conversation Marketing:
Last but not least, gagan discussed, the power of conversation marketing. Gagan underscored the importance of two-way interactions and the role they play in building lasting customer relationships.
As the session concluded, Gagan Kapoor's keynote address left the audience invigorated and inspired, armed with valuable insights to navigate the complex global market. His expertise and thought leadership have once again proven the unwavering commitment of Go4Growth Consulting to empower businesses with the knowledge and strategies required to thrive in today's dynamic and competitive business landscape.
The complete keynote can be seen at the following LINK.
Stay tuned for more updates, thought leadership, and success stories right here at Go4Growth Consulting.
#Go4GrowthConsulting #GaganKapoor #MarketingExpert #IndiaSourcingConclave #KeynoteSpeaker #MarketingTrends #AI #ConversationMarketing