Recently, we had the pleasure of conducting "Referral Skills Workshop" for the 120+ members of BNI Gurgaon & Faridabad. The workshop was conducted by Gagan Kapoor along fellow trainers Gaurav Bhagat and Ar. Saumitra Agarwal.
In a dynamic world where networking is the heartbeat of successful businesses, learning about referrals and how to create opportunities from your network is becoming more & more critical.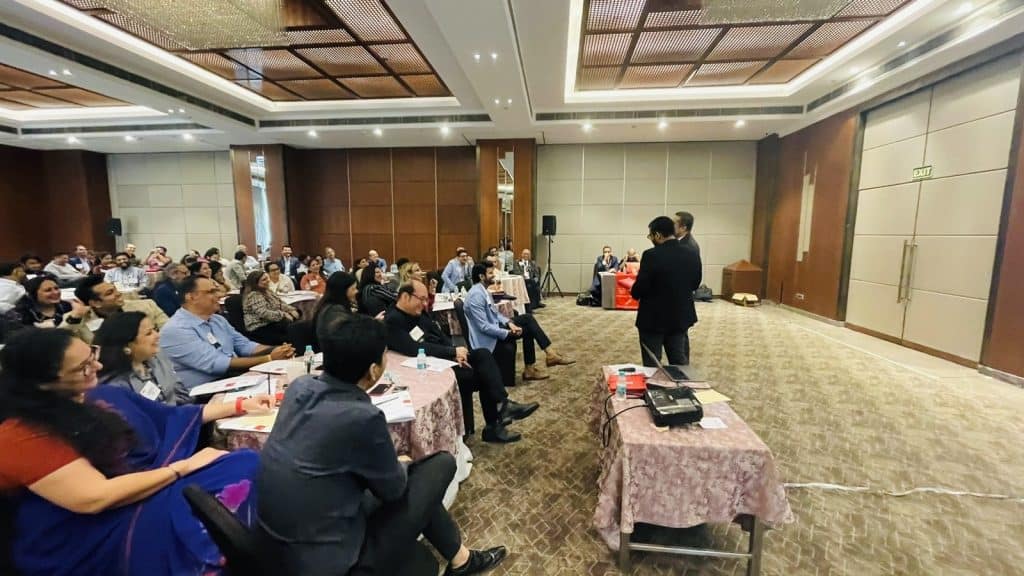 The Power of Referrals:
Referrals are not just a transactional exchange of contacts; they are the currency of trust, the lifeblood of a thriving business ecosystem. With this workshop, we embarked on a journey to enlighten business owners about the profound significance of referrals and equip them with the tools to harness their full potential.
Identifying Referrals for Your Business:
One of the keys to unlocking the power of referrals is understanding where they lie. This workshop dived deep into the art of recognizing the right referral opportunities within your network. It's not about quantity; it's about quality. Participants learned the art of identifying potential referrals that align seamlessly with their business goals.
Conversations that Instigate Referrals:
Engaging in conversations that lead to referrals is an art in itself. Gagan shared his expertise on the art of fostering meaningful dialogues. These conversations act as the catalyst for referrals, and we explored the right questions to ask and the right way to ask them.
But why all this emphasis on referrals, you might ask?
Referrals Have a Much Higher Closure Rate:
Simply put, referrals are the secret sauce of business success. Data has consistently shown that leads generated through referrals boast a significantly higher closure rate compared to cold leads. When someone refers your business, they vouch for your credibility and trustworthiness. This endorsement is a game-changer in the sales process.
As we wrap up this workshop, we're proud to see our BNI Gurgaon & Faridabad members armed with the knowledge and skills to harness the referral network to its full potential.
Gagan is a National Trainer with BNI India and has been conducting Training Workshops across India. he is a certified trainer for all BNI workshops.